Some Information About AC/DC Power Adapter labeling-YHY
Views : 49
Update time : 2021-09-14 15:32:15
Some people are not very familiar with the power adapter ac to dc, and even many people think it is the same thing as the power supply, but it is not. The power adapter is the power supply voltage conversion equipment of small electronic devices. Our daily mobile phones and notebook computers have it. It can convert the voltage at home into the voltage suitable for the use of electronic devices, which is a protection for electronic devices.

When we choose the power adapter, we should not only listen to the merchant's introduction, but also carefully look at the label. As long as the product is produced by the regular manufacturer, there will be a clear label on it, which will provide us with multiple information. For example, if there is an Adapter model and the label is YHY-24005000, The Adapter is 24V5A; DC 24V=5A indicates that the rated voltage is 24V DC, and the highest current is only 5A. By this number, we can calculate the wattage of the Adapter. Many manufacturers specializing in the production of power adapters will provide customized services to meet the needs of different customers, which is also a proof of business strength.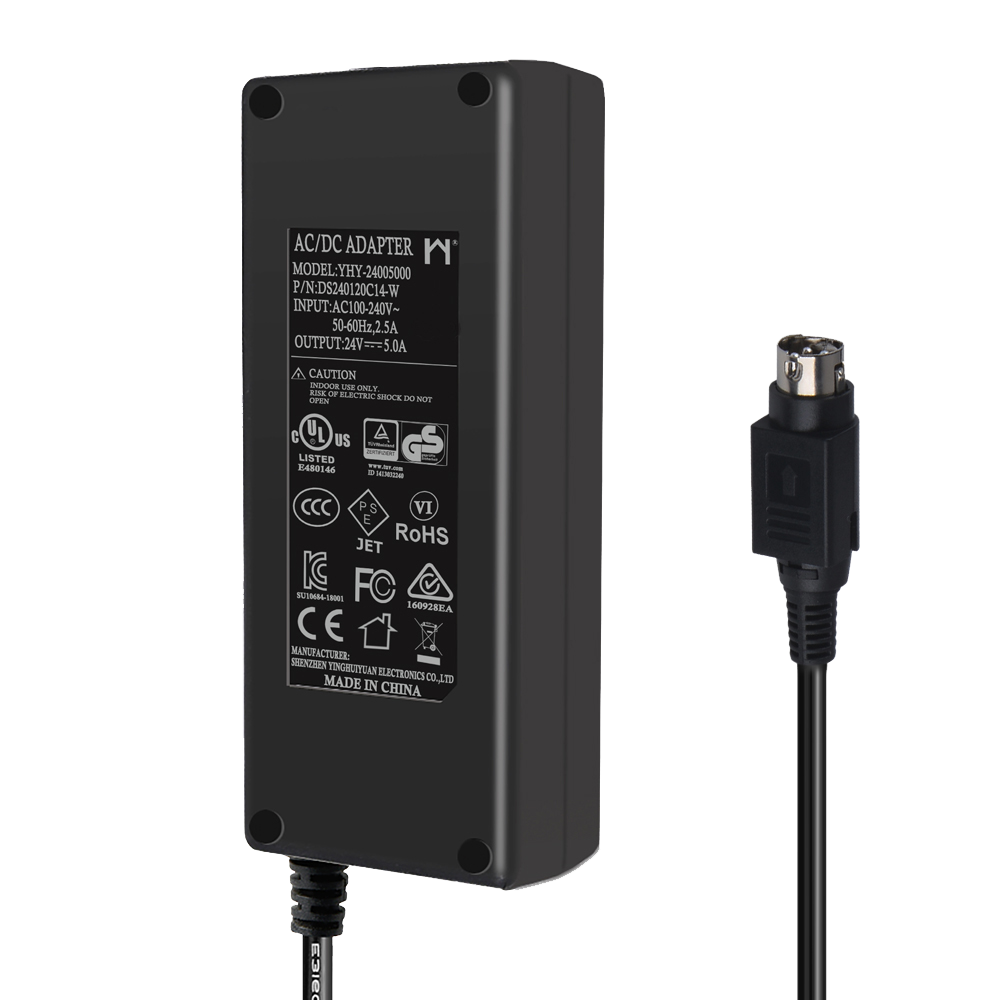 The power adapter produced by YHY POWER goes through reliability test before leaving the factory, including aging test, mean interval failure time estimation, drop test. In the aging test, the power adapter will be placed in 40℃±5℃ environment and 100% rated load conditions aging for 4 hours; Average interval failure time is estimated to ensure that the product at 25℃ and input and full load conditions at least 50000 hours; The drop test drops the product from a height of 1.0 m onto hardwood 30mm thick, which is placed on an inelastic floor. Only products that meet all the standards will leave the factory.

Because the manufacturers of power adapters are increasing, they still need to be careful when buying, especially when buying in large quantities. Shenzhen xin poly kang technology co., LTD. With constant temperature and humidity test chamber, salt spray testing machine, multi-channel temperature tester, full computer power supply integrated test system, full computer electronic load aging tank and so on a number of advanced product testing equipment and testing instruments, so that can guarantee the quality of power adapter from raw material to finished product, customers can rest assured the choose and buy.