What is the standard of drop test for switching power adapter?
Views : 177
Update time : 2021-07-01 15:36:35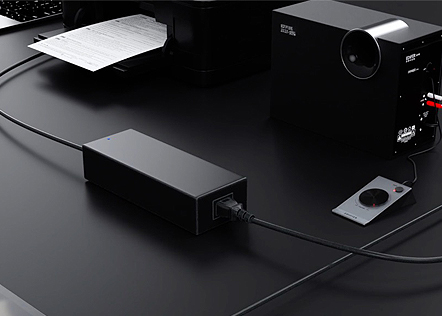 120W desktop power adapter made by YHY.
Customers often ask us whether we have done the drop test of the switching power adapter. What is the standard of the test? Now let's answer the technical questions:
Drop test of switching power supply (take 1A as an example): this test is to simulate the falling and impact of the package during handling. The test sample shall be subjected to 10 free fall tests (including one corner, three sides, six sides) or impact test on the drop machine, and the falling height and impact speed of the packages with different weights are different, please see the below information.
Packing box weight W(lbs.) drop height(inch) Impact velocity (ft/s) 0≤W < 21(10Kg) 30 (762mm) 13 (3.9m/s) 21≤W < 41(19Kg) 24;
(610mm) 11 (3.5m/s) 41≤W < 61(28Kg) 18 (457mm) 10 (3.0m/s) 61≤W < 100(45Kg) 12 (305mm) 8.0 (2.5m/s) 100≤W < 150(68Kg) 8 (203mm) 6.6 (2.0m/s)If there is a transformer, then according to 61558, it should be 25 millimeters high to a steel plate 100 times.
Shenzhen YingHuiYuan electronics(YHY) is a professional Switching power adapter manufacturer, all the products take all the testing to ensure the quality promised three years warranty, three year warranty.