What is power adapter ripple?
Views : 27
Update time : 2021-09-28 17:11:00
First of all, let's first explain what the ripple of the power adapter is, and why does the power adapter have ripple? The ripple of the power adapter can be observed with practical equipment. This equipment is called an oscilloscope. From this we can see that when the power adapter is working, the voltage will fluctuate slightly, which is a bit similar to water ripples, so we Call it ripple. So is it good or bad that the power adapter has ripple? Power adapter products have ripples, but some are large and some are small. Generally speaking, the greater the voltage, the greater the ripple. Because the ripple is an AC component in a DC voltage, only because the filtering is not clean, an AC component will be generated, and then a ripple will be generated.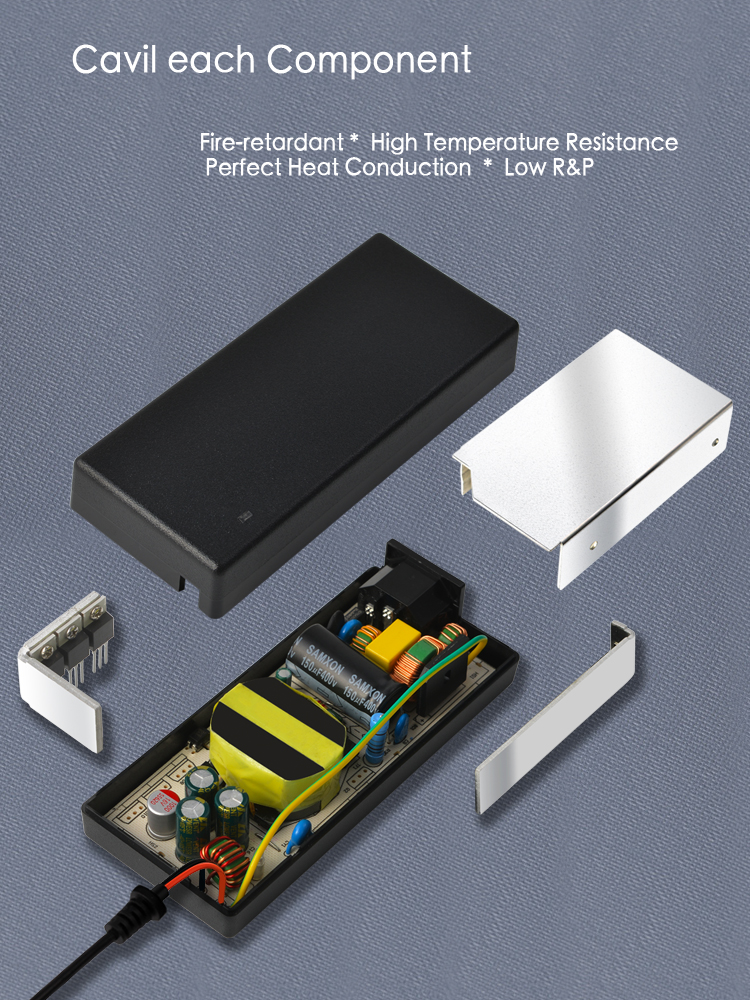 In general, the power ripple of 5V power adapter products is generally controlled below 100mV, and the maximum ripple of
12v dc power adapter
products is generally 120mV. So how do we control the generation of ripple in the power adapter?


1. We can increase the inductance and output capacitor filtering. To put it simply, because the current fluctuation in the inductor is inversely proportional to the inductance value, and the power adapter ripple is inversely proportional to the output capacitance value, so we can increase the inductance And capacitors to reduce the ripple of the power adapter.

2. We can add a capacitor C or RC on the diode. The purpose of this is to suppress high-frequency oscillation, but its value must be determined through many experiments, because if the choose value is not appropriate, it may bring It is counterproductive, so you must be cautious when choosing this method.

3. Connect LDO filter, this method is the most effective, but at the same time the cost is the highest, and the power consumption will be relatively large.

4. Add a level of LC filter, the effect of LC filter on the ripple of the power adapter is still very good.