The Production Process of The Power Adapter Factory-YHY
Views : 41
Update time : 2021-10-22 17:55:51
Shenzhen Yinghuiyuan Electronics Co.,Ltd is a leading manufacturer of power supplies, and subordinate to HK YING HUI YUAN GROUP LIMITED. It was established in 2007,located in Shenzhen, China. At present, there are more than 6000 ㎡workshop and about 200 employees.

YHY Group has cooperated with more than 2000 clients from all over the world, including some famous brands in various domains.Quality is our culture we are aim to provide highest quality product to our customer.
Today I am going to introdce our producation process, we main make AC to DC power adapter 5w-240w. All of our product are meet global certifications.

Such as for USA we have UL/cUL,FCC ,DOEVI ect;for EUROP we have UKCA CE GS Reach RoHS ect. Also we have some other SAA,RCM,BIS,C-Tick,PSE,KC,KCC,S-mark,NOM ect certifications.

AC/DC power adapter manufacturer producation process.

IQC – SMT – Hand insertion – Wave soldering – Touch-up – V/I – INT – ICT – Semi-product Test – Appiy Glue – Assemble – power on Test – Hi pot Test – Burn in test – All function test – Safety test – packing – OQC – Shipping.

1. Raw material purchase, acceptance and warehousing, and then unified in accordance with the customer's actual order quantity specifications of material production.Our 90% power adapters are export to all over the word, so we attach great importance to quality and our boss grasps quality himself.we are more willing to spend cost on raw materials and quality control rather than on returns goods cost due to quality problem.

2. SMT: PCB through SMT machine for SMT process first.

3. Plug-in (DIP) : The PCB with a good piece is attached to the plug-in, and the plug-in process is carried out. DIP will be subdivided into: plug-in, pressing, dipping tin, cutting electronic pin and other processes.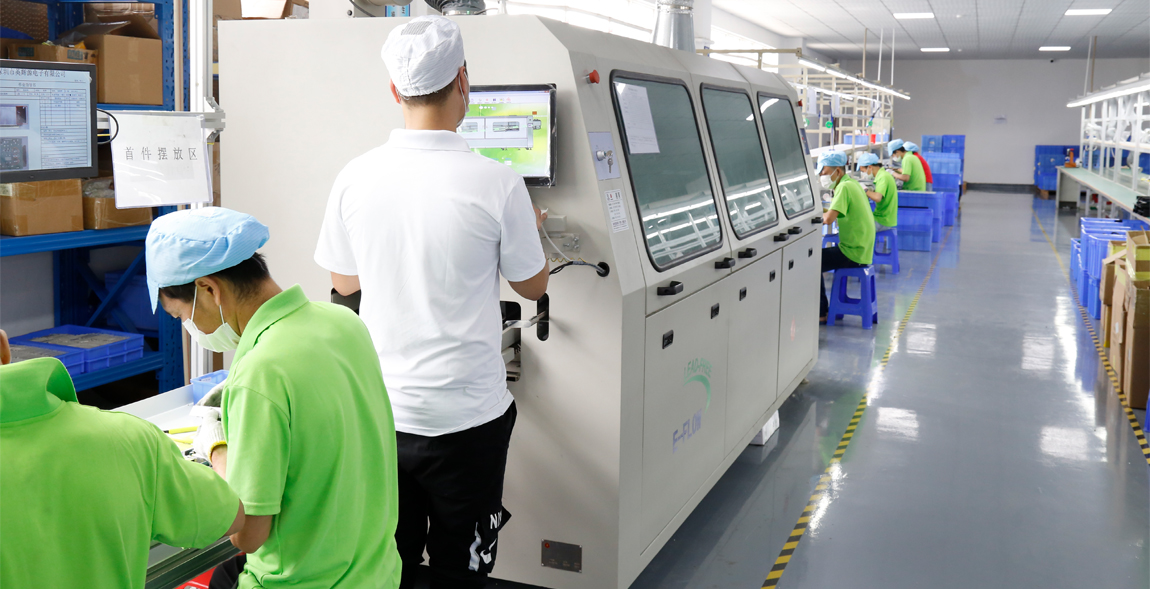 4.After welding (repair welding) : after the detection of no problem, pull on the plug-in, after dipping tin circuit board, some electronic components have not good tin, at this time the need to pull after welding to solve.

5.Kanban repair welding: soldering over wave furnace peak: after the machine is welded again, the plug-in is pulled up. There is no electronic material with good tin when the tin is soaked. Generally, a PCB is divided into regions, and then the parts that are not welded in place are repaired by manual inspection.

6.QC test 1: after manufacturing supporting test things. The naked board will be tested, the test OK, to the next process, the test did not pass, to repair repair;

7.Assembly: this process is the most complex, but also the most detection of production technology level of a process.

8.Welding wire: Weld the DC wire to the bare plate. Weld the AC wire to the metal part of the lower shell of the housing.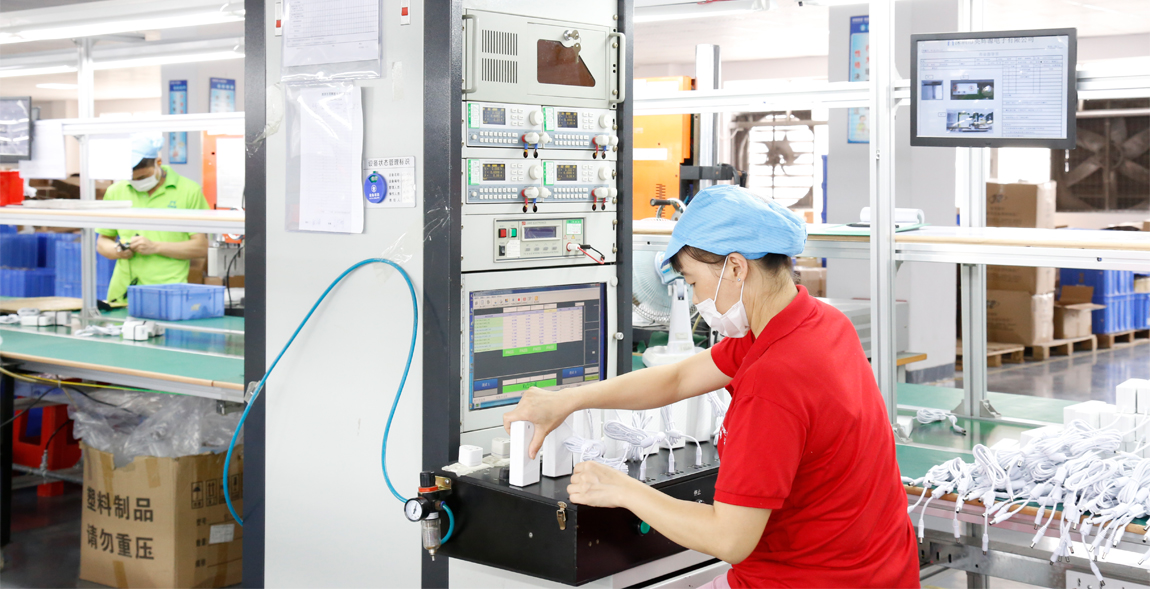 9.Glue: glue the components that simply fall and break in the process of transportation. Through a transformer, filter, AC line and DC line solder joints.

10.Sealing shell: use ultrasonic to fix the shell finally.

11.Paste the nameplate: after the inspection of the appearance, the corresponding label shall be engraved with radium.

12. Aging test: transfer to the aging workshop, aging test. Aging test after a certain time, then transfer back to the assembly pull to do the final full inspection QC test, and issue a test report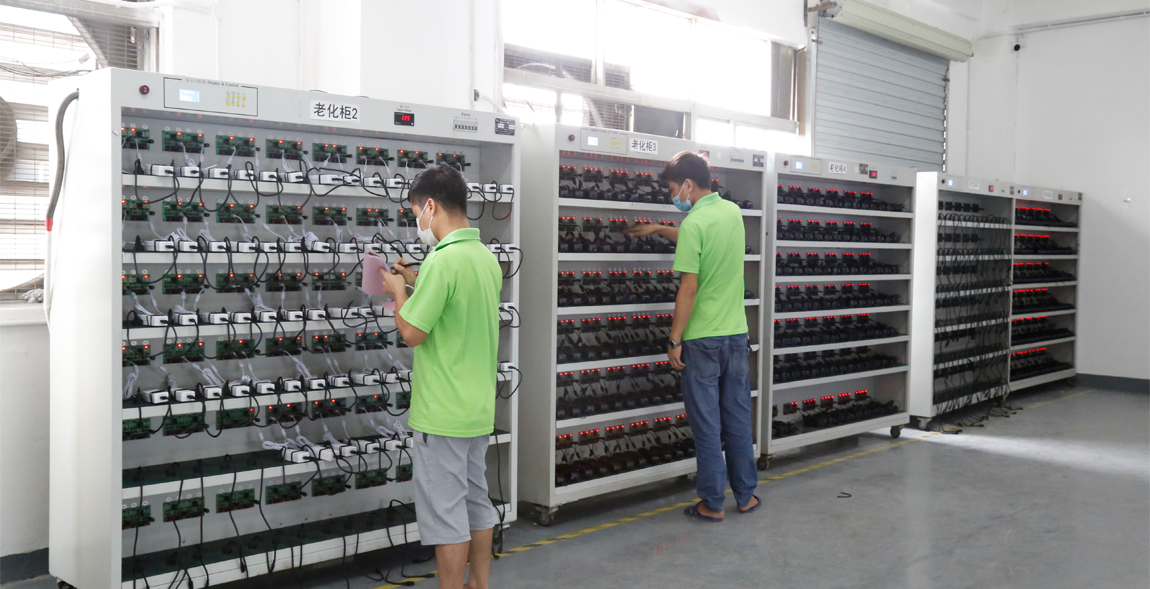 13. Packaging: Finally, put the carton packing into storage and enter the state of waiting for shipment.

The above is our producation process, also you can visit our producation line on line. YHY Adapter producation line 3D version.